Reading Now – 6 Service Careers for Science Students
6 Service Careers for Science Students
"The best way to find yourself is to lose yourself in the service of others," said Mahatma Ghandi (Indian activist and leader who helped shape his country's future).
Service of others, helping that person on the street, or extending your hand to another in need, or working for something bigger than just yourself, can take many different forms.
The need to have qualified, informed, skilled is a necessity for a functioning society. Now this kind of service is not limited to any specific field of study, but if you more inclined towards the sciences, then you can be rest assured that you will be able to find your niche and start a fulfilling career in science, while also serving your community and others.

Working for the greater good and public service involves putting others before yourself, or working for an organization or public entity whose mission is not to benefit themselves through profit, but instead to work towards some defined greater good.
Here are six study specialities to consider if you really make a difference in.
1. Healthcare or medical professionals
One of the fastest-growing sectors, healthcare or medical professionals are constantly in demand. The starting annual salaries range from $53,000 for a health educator to upwards of $96,000 for a medical and health services manager.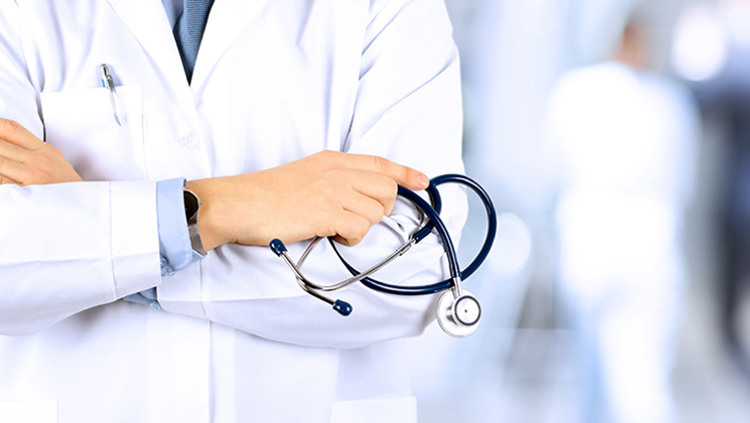 For anyone interested in working with people to help them improve their health, or for those who want to conduct trial run studies and research to help find cures for diseases, then this would be the field of study and career path for you that combines both science and service.
2. Emergency management
Often overlooked, the field of emergency management offers many exciting career options for those who want to prioritize service in their work. Going out on a hitch to fight fires, working alongside a crew of dedicated, and trained, firefighting professionals could be your reality.
EMTs and paramedics are also integral parts of the emergency management team and, for the most part, training for these positions can be fast-tracked to jumpstart your service career.
"Emergency management deals with the process of preparing for, responding to, and recovering from an emergency, such as earthquakes, fires, storms, hazardous materials incidents, and civil disturbances.
3. Forensic science
Solving crimes only happen with highly trained professionals who get degrees in forensic science. Combining a passion for science and for helping others, for example, discovering the culprits who committed an unsolved crime, could be your challenging and satisfying course of study and career path.
This field offers many jobs and a surprisingly long list of specialties, including the following:
• Forensic science technicians,
• Blood pattern analysts,
• Forensic ballistic experts,
• Forensic DNA analysts,
• Polygraph examiners,
• Forensic document examiners,
• Digital and computer forensic investigators,
• Forensic toxicologists, and much more.
4. Local authorities and public administration
Working together, works better. For a successful community and a happy civil society, we need well-trained and experienced local authorities and public servants.
Policymakers need to be informed and trained on the latest cutting-edge scientific research.
If your passion for science can also serve others through policy-making or becoming a local authority, then consider any of the following jobs and careers:
health policy manager/researcher,
 health science policy analyst,
policy analyst advisor,
 public policy specialist,
 science policy advisor,
 scientific program analyst, and much more.
You'll work and collaborate with other government officials and policymakers to make sure the facts and science are put first in the decision-making process.
5. Laboratory science
Any state laboratory is divided into the following sections:
Agriculture,
Animal Feedstuffs,
 Molecular Biology/Microbiology,
Corporate Services,
Environmental Heritage and Consumer Protection,
Customs,
Human Toxicology,
Revenue-Excise,
Quality Assurance,
 Veterinary Toxicology
 Information Technology.
If you're interested in working in a laboratory, then consider also how the project you're working on can serve the greater good. Research and special trials designed by scientists working in the public sector can provide valuable data and analysis for some of the most cutting edge and important scientific topics.
6. Aviation
According to the Nigerian Civil Aviation Administration (NCAA),
"Most air traffic control specialists work full time, and some work additional hours. Larger air traffic control facilities operate continuously, and employees may rotate among day, evening, and night shifts, along with weekends and holidays. Smaller facilities have more standard dawn to dusk operating hours."
Whatever service path you decide to take, and in whichever country you plan to study and work, you can be sure that a career in science and in serving others will be both challenging and rewarding.
IMPERIAL EDUCATIONAL SERVICES IS A STUDY ABROAD AGENCY THAT HELPS STUDENTS WITH THEIR APPLICATION PROCEDURES, VISA GUIDANCE, ADMISSION PROCESSING AND OTHER NEEDS STUDENTS WOULD NEED TO STUDY ANYWHERE IN THE WORLD.