Reading Now – 5 Reasons Why Everyone should Study in USA
5 Reasons Why Everyone should  Study in USA
Over the past few years, the USA has dominated the globe in being the most popular university destination for students from all over the world. Somehow, even with the growth of other English-taught options in other countries, numerous students still choose to study in USA
Why do international students choose studying in the USA?
To answer this question, we will run through the top five reasons students tend to always choose American universities for their international education, and what sets these universities apart.
1. USA degrees have an excellent international reputation
It's hardly a secret that top universities in USA continue to maintain a strong presence among the best ranked education institutions in the world.
Partially this has to do with how well-funded and supported American universities are, but it also has to do with the high academic standards and rigorous requirements that they instil in their students.
With their always-changing and evolving classrooms, these universities continue to attract students from all over the world, and are courageously working every year to change the education they deliver so that foreign students from all over the world are prepared to go back home and find wonderful careers opportunities.
2. American universities are bastions of cultural diversity
Nearly every university in USA takes diversity to be one of their defining pillars. Historically, there has been a strong effort within the structure of these higher education institutions to increase the number of educational opportunities and make cultural diversity central to the enrollment and admission efforts.
Students often remark that their classes and dormitories are full of students from every nationality, religion, or ethnicity, and having access to and contact with so many cultural backgrounds makes the experience that much more thrilling.
If you go to a university in USA, you will feel immediately comfortable around people who share a similar background and who have new ideas and perspectives to share. Studying abroad, in general, is one way to nurture your tolerance and openness to other cultures; studying abroad in America adds another dimension, exposing you not only to the U.S. culture, but to the languages and beliefs of people from nationalities all over the world.
3. USA universities offer excellent support facilities
In an effort to make your transition to a U.S. university smoother, these institutions offer plenty of support to prepare international students for their classes. Through various workshops, English-language practice courses, orientations, and trainings, foreign students are given plenty of help to get them ready for their classes.
Moreover, there is some effort to allow international students the ability to stay in USA after they graduate, so that they can attempt to pursue a wonderful career at some of the world's biggest companies. In 2016, a massive effort was taken to allow graduates from STEM fields (Science, Technology, Engineering, and Mathematics) to stay for 24 months to get work experience and extend their stay.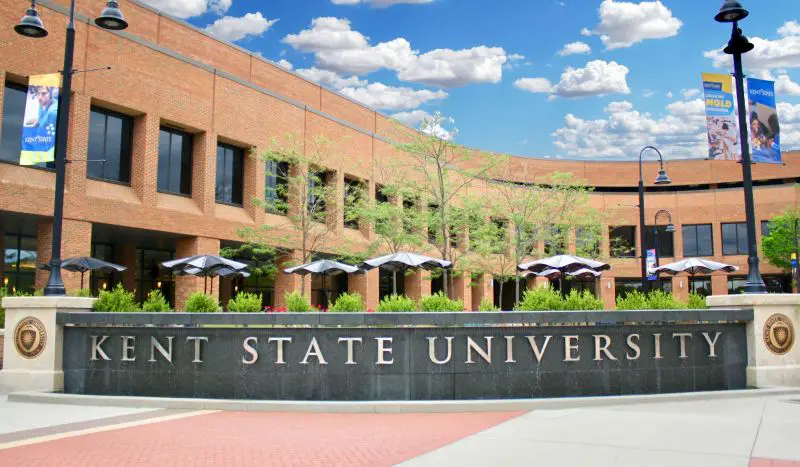 With this opportunity, you have the chance to look for work in fields that are always seeking ambitious and hard-working students; and with this extension, you can stay in the U.S. to find your footing at some of the biggest companies.
There are extraordinary study opportunities all over the U.S. and they are available to students everywhere:
Study Computer Science in the U.S.
 Study an MBA in the U.S.
 Study Mechanical Engineering in the U.S.
4. USA universities invest in optimised classroom experiences
As technology continues to innovate and change the way that information is delivered, university classrooms are trying to keep in step with the rapid acceleration of ideas. By giving students more access to web-based classes, utilising computer-based tests, and allowing students to use different labs and resources, universities are able to give you the latest and most modern classroom experience that you can imagine.
Check out the most high-tech universities in the USA:
 California Institute of Technology
 Cornell University
Massachusetts Institute of Technology
 Carnegie Mellon University
 University of California, Los Angeles
With these advanced capabilities and access to all kinds of resources, American universities keep the education up-to-date, with all of the gadgets and engaging virtual experiences that this generation of students is already accustomed to. If you study in the U.S.A, you will find yourself immediately introduced to new ways of studying, learning, researching, and taking tests.
IMPERIAL EDUCATIONAL SERVICES IS A STUDY ABROAD AGENCY THAT HELPS STUDENTS WITH THEIR APPLICATION PROCEDURES, VISA GUIDANCE, ADMISSION PROCESSING AND OTHER NEEDS STUDENTS WOULD NEED TO STUDY ANYWHERE IN THE WORLD.